YWAM (Youth With A Mission) Asuncion has some of the most affordable Discipleship Training Schools (DTS) available. Their DTS programs are designed to help young adults grow in their faith through a combination of teaching, outreach, and intentional community living.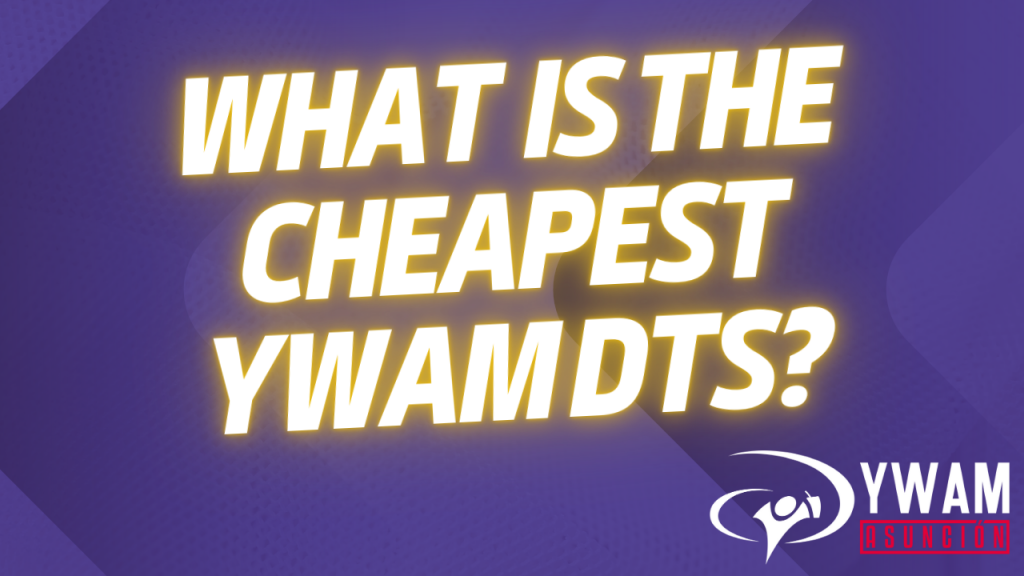 The cost for a YWAM DTS can vary depending on the location you choose. For example, a DTS in Kona Hawaii might cost $14,000 but on average the Infinito DTS here at YWAM Asuncion is around $1560 for the lecture phase and another $1000 for outreach (depending on where you go). This is significantly less than some of the other DTS programs that are available.
YWAM's DTS program is an excellent option for those looking for a life-changing experience and finances should never stop you from doing the thing God has called you to do. He will provide everything you need.
What is a YWAM DTS?
DTS stands for a Discipleship Training School. It is a Youth With A Mission (YWAM) program designed to equip and challenge young people to grow in their relationship with God and to make an impact in their communities and beyond. It consists of a five-month program, with three months of classroom teaching and two months of doing what they learned on an outreach. During the classroom teaching, participants learn about topics such as Evangelism, Bible study, prayer, relationships and missions.
After the classroom teaching, participants go on a 2 month-long outreach trip to a place of need, where they serve, preach the gospel and do miracles. A YWAM DTS is an amazing opportunity for young people to grow in their faith and to make a difference in the world.
How Long Is a YWAM DTS?
The Infinito DTS at YWAM Asuncion is a 5 month training that blends classroom learning, small group activities, personal reflection, practical service, and community living.
Cost of YWAM DTS
The DTS Cost varies depending on the base you are trying to attend. The best way to discover the costs of the DTS is to contact the specific location you are trying to join.
The DTS here in Asuncion is around 1/5 the ywam hawaii cost. We have a DTS School Calculator for you to see the cost of the next Infinito DTS.
Best YWAM DTS Locations
It's hard to say what makes a YWAM base the best location.
Maybe you're looking for the cheapest ywam dts? Maybe you're looking for a base that focuses on ministry to orphans and widows? Or you might have a passion for sports or surfing.
There are YWAM locations for all of those things.
Here at YWAM Asuncion we are a bit biased. We think this YWAM base is the Best YWAM Location in the entire world!

But if you'd like to search through all the YWAM DTS Locations according to your passions you can click here