Have you ever wondered what lies beyond the boundaries of your comfort zone? Are you searching for a purposeful adventure that combines faith, service, and exploration? Look no further than Youth With A Mission (YWAM). This global movement invites individuals from all walks of life to embark on a transformative journey that impacts both their own lives and the world around them. In this article, we will delve into the thrilling world of YWAM and answer frequently asked questions about safety, biblical foundation, worldwide reach, and cost.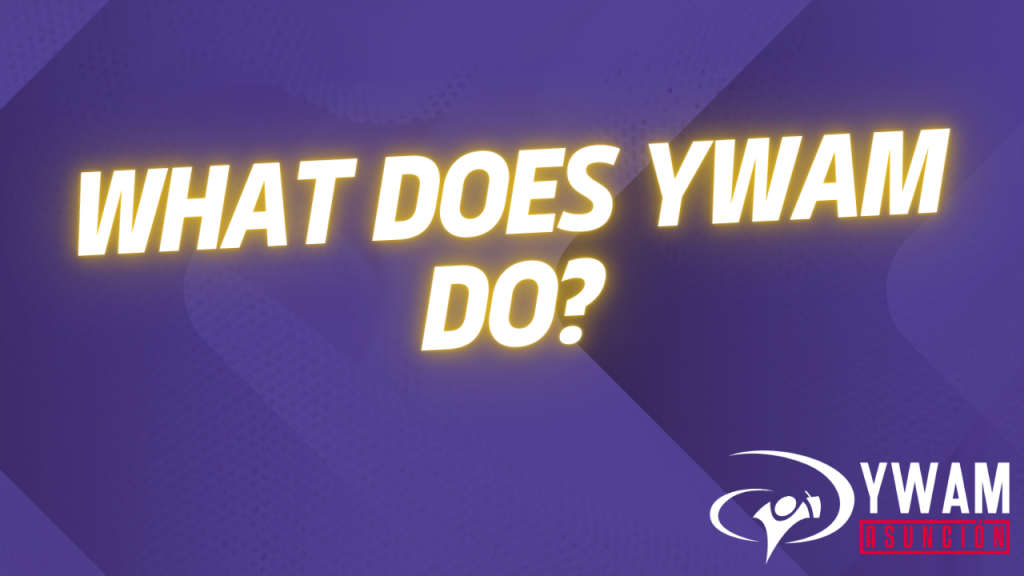 What is YWAM?
YWAM is an international Christian organization that empowers young individuals to make a difference in the world through a wide array of ministries. This multifaceted movement encourages participants to grow spiritually, develop leadership skills, and engage in hands-on service. From teaching English in remote villages to aiding disaster-stricken communities, YWAM provides numerous opportunities to extend compassion and share the message of hope.
Is YWAM Safe?
Safety is a paramount concern for YWAM, ensuring that participants feel secure throughout their journey. YWAM takes proactive measures to prioritize the well-being of its members. Additionally, YWAM bases collaborate with local communities, forming partnerships that further enhance safety and security. While risks are inherent in any venture, YWAM maintains a strong commitment to mitigating potential hazards and providing a safe environment for all participants.
Is YWAM Biblical?
YWAM holds a deep commitment to biblical principles and encourages individuals to grow in their faith through personal relationship with God. The organization embraces the teachings of Jesus Christ and seeks to reflect His love and compassion in every aspect of its work. By blending practical service with spiritual growth, YWAM aims to equip individuals to live out their faith in a tangible and transformative way.
You can read YWAM's Statement of Purpose, Core Beliefs and Value Here
How Many YWAM Bases Are There?
YWAM has an extensive global presence, with bases spread across more than 180 countries. Each YWAM base operates independently while maintaining a shared vision and values. Whether you dream of joining a bustling urban center or a remote village, you can find a YWAM base that aligns with your passion and calling. The diverse range of locations provides opportunities to experience different cultures, languages, and social challenges.
If you had to choose a base, we would recommend YWAM Asuncion 😊
How Much Does YWAM Cost?
The cost of participating in a YWAM program can vary depending on factors such as location, duration, and specific activities involved. While some programs require a financial commitment, YWAM strives to keep costs as affordable as possible. Fundraising opportunities and partnerships are often available to assist individuals in financing their journey. It's important to consult with the specific YWAM base you are interested in for accurate and up-to-date information regarding costs and financial aid options.
Join YWAM in Asuncion, Paraguay
If you're yearning for an extraordinary experience, you can join YWAM in Asuncion, Paraguay. Asuncion offers a gateway to adventure, where you can explore the rich history, immerse yourself in local communities, and engage in impactful outreach initiatives. YWAM Asuncion combines the warmth of South American hospitality with a passion for making a difference.
FAQs:
Is YWAM Asuncion safe?Safety is a top priority for YWAM Asuncion. The YWAM base in Asuncion, Paraguay, takes comprehensive measures to ensure the safety and well-being of all participants. The staff members are experienced and knowledgeable about the local context, providing valuable guidance and support throughout your time in Asuncion. They are well-versed in the cultural nuances and potential challenges that may arise, allowing you to navigate the city with confidence and peace of mind.
Is YWAM Asuncion a biblical organization?Absolutely! YWAM Asuncion is firmly rooted in biblical principles and strives to create an environment where participants can deepen their understanding of God's Word and develop a personal relationship with Jesus Christ. The base conducts regular worship gatherings, discipleship training, and Bible studies to foster spiritual growth and provide opportunities for individuals to explore their faith in a supportive community.
How many YWAM bases are there globally?Youth With A Mission boasts an extensive network of bases worldwide, with more than 1,200 locations spread across 180 countries. Each base is uniquely equipped to address the specific needs and challenges of its local community. This vast global network ensures that wherever your heart is drawn to serve, there is likely a YWAM base nearby, ready to welcome you with open arms.
Youth With A Mission (YWAM) offers a thrilling and purposeful adventure for those seeking to combine their faith, service, and exploration. From teaching English in remote villages to aiding disaster-stricken communities, YWAM provides countless opportunities to make a tangible impact on the world. With a strong commitment to safety, a biblical foundation, a vast global network of bases, and a variety of financial aid options, YWAM opens doors for individuals to engage in transformative experiences.
If you're ready to step out of your comfort zone, broaden your horizons, and embark on a journey that will challenge and inspire you, consider joining YWAM in Asuncion, Paraguay. This vibrant city serves as a gateway to adventure, where you can immerse yourself in the rich culture, engage in meaningful outreach, and encounter life-changing experiences. YWAM Asuncion welcomes individuals from all backgrounds, equipping them to make a lasting difference in the lives of others while growing personally and spiritually.
So, what are you waiting for? Take that leap of faith, step into the world of YWAM, and discover the incredible impact you can have as you serve, explore, and grow. Your adventure awaits!
Remember, as you embark on this journey, keep an open mind, embrace new experiences, and be prepared to be transformed. YWAM offers an extraordinary opportunity to not only make a difference in the world but also to discover more about yourself and your purpose. Join the global YWAM family and be part of a movement that is changing lives and shaping the world for the better.